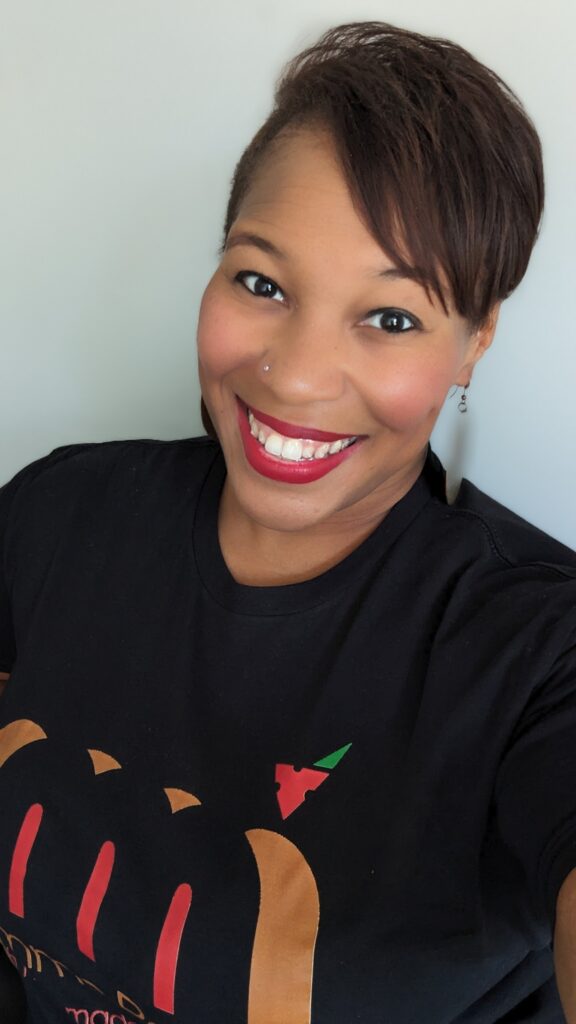 JPJF Event Emcee & Fundraiser
Hi, I am Kimberly Fox Knight. I have been volunteering with the JP JumPers Foundation (JPJF) since its inception in 2013, as a singer for the JPJF Giving Tree event. Because I  always felt like I needed to do more, I started being more hands-on by getting my family involved and taking names off the tree every year. I also JumPed in as the stage manager for  the JPJF Special Needs Talent Show. Each year, I participate in fundraising efforts for the JPJF Light it up Blue Autism Walk. I am currently the fundraising "Pie in the Face" Champion of 2023; a fact that is deeply disturbing to my rival, Pam Mines…LOL.
JPJF has and continues to bring awareness to our special needs community in a variety of ways through local media, community outreach, and inclusive activities. It's reaching communities with various backgrounds, socioeconomics, and worldviews. The number of participants and families have grown so much over the years. 
When I'm not working, I'm still working… lol. I am a master poundcake entrepreneur (smile). I own and operate  "Gimme Pound" making and distributing delicious poundcakes throughout RVA (shameless plug). I also sing, create content, and am a wife, mom, sister, daughter, cousin, niece … you get it… lol.  My brain is always going and creating new ideas for JPJF's next year. Pam always says, "Go Bigger Each Year!" Those words stick with me in everything I do.