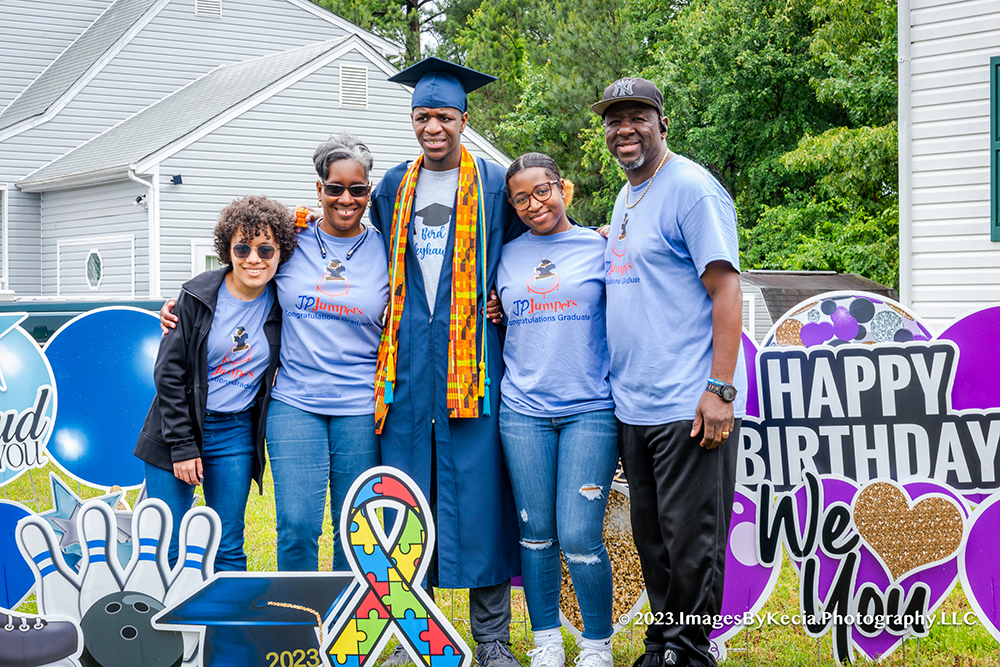 JPJF Founder & Executive Director
Hi, I am Pam Mines, founder of the JP JumPers Foundation (JPJF), established in 2013, and named after my FAVORITE son, James Perry Mines (JP). I work full-time as Capital Region Director for Special Olympics Virginia. Part-time, I am a public motivator, speaker, and event emcee.
JPJF's impact on the community is GROWING more and more each day. Our foundation affords a safe place for families to freely enjoy themselves, participating in various fun and entertaining activities. We also help raise awareness for this community and make resources accessible to them both financially and physically. In addition, we are here to provide a listening ear, empathy, and sympathy to those affected by special needs.
My goal is to always remind the parents and caregivers that they were CHOSEN for this assignment and the blessing of caring for a loved one with special needs. The JP JumPers Foundation really "JumPs In" and the smiles on faces at our events proves that.
When I'm not working or doing stuff with JPJF, I enjoy spending time with family and friends. I have a giving spirit, so I like to give back by volunteering wherever I can. I LOVE THE BEACH, red wine, Jazz and I REALLY love making people laugh.